News Headlines
Recent Christian Articles
---
Life's Void...
There is a commonality that all of mankind shares. Past, present, and future generations all have been searching to fill the void in life. There is something missing in our existence and everyone searches for the meaning of life and our role in this world.
The world has taught us to satisfy our physical and emotional wants and desires to achieve happiness. But the void is still there. There is something missing...
---
Death and Destruction...
Funerals are ultimately sad and are a fact of life. All of us at some point in our life will attend a funeral for a friend or family member. Everyone in attendance will reflect on the deceased's life and the memories that remain because in some way our life was touched. I will be the first to admit that I do not like funerals. Sadness and mourning fill the air, as we are to celebrate the life of someone that is gone.
---
Battle for the Soul
From the dawn of time it all began.
Battles waged because of we.
The spirits fight for the souls of man.
A war is raging, don't you see.
Enemy of Truth, full of pride,
Lies to man and steals his soul.
---
Thank you for visiting "Narrow is the Path". A Christian based website dedicated to bringing life application resources and the "Good News" to people across the world. With terrorism, natural disasters, and catastrophes changing the world's landscape, the time to share God's love is now.
As the world continues to spiral, may God allow us to be a shinning light to all that will search for life's answers.
Our Newest Christain Wallpapers:
Our most veiwed Christian Wallpapers
Top 10 Wallpapers:
More Free Christian Wallpapers...
---
Events Near You
---
Christian T-Shirts
New Christian T-Shirt: "Just Believe"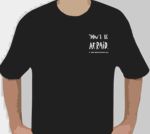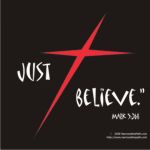 Front Back
Now accepting
Pre-Orders
---
---